Welcome to our First Friday Foodie Market page! We are so excited to host our newest market at Binions, located at 205 N. West St. Arlington, TX 76011. Our market is every 1st Friday of the month between the hours of 5pm and 9pm. We host approximately 40 vendors at our market ranging from artisan foods to atrs and crafts. We are proud to support local vendors within our metroplex and hope you enjoy your time at our market. We will close our market during increment weather, including rain, tornadoes, snow and heat index over 100 degrees. We look forward to seeing you soon at our market!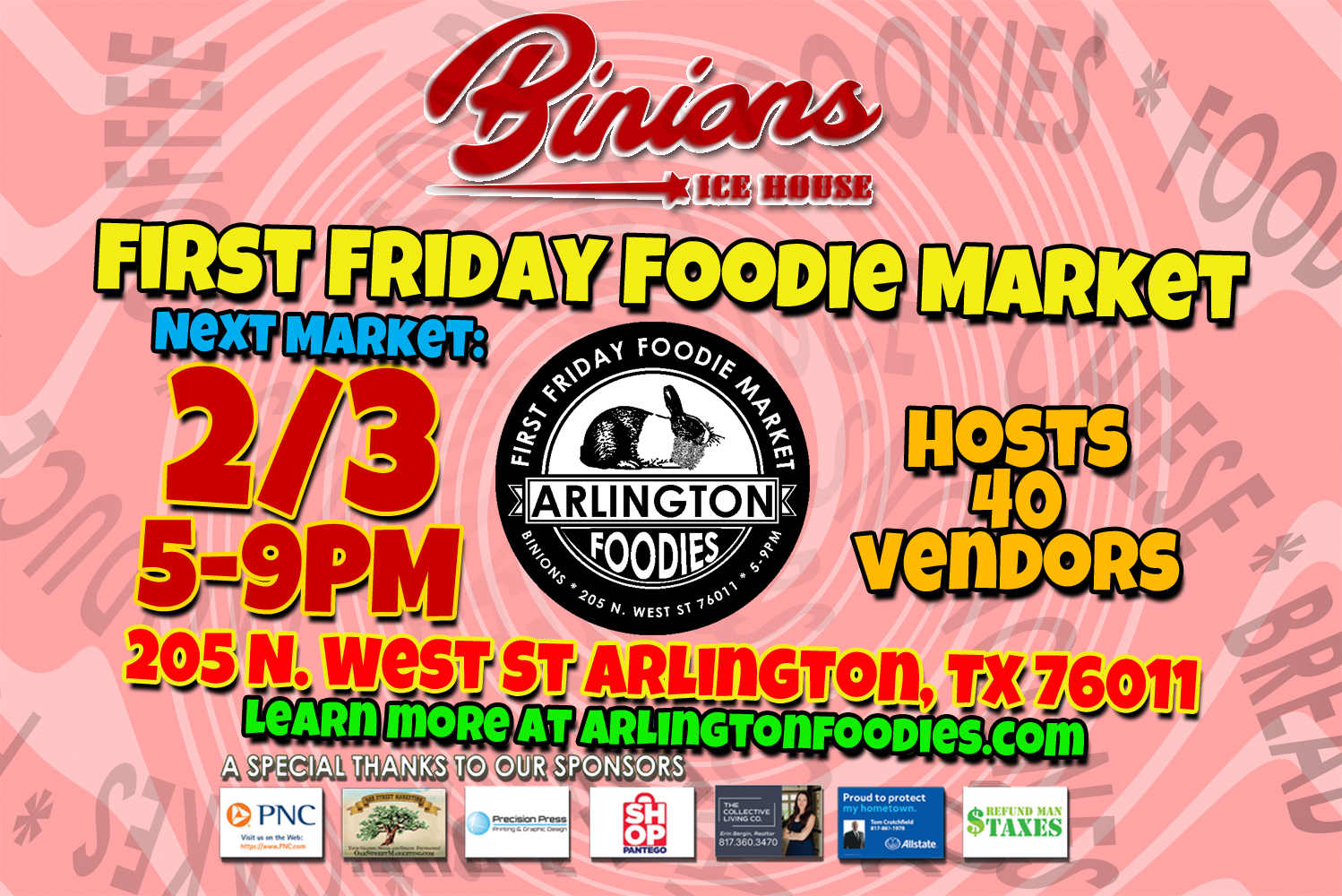 Click to view a larger map of the First Friday Foodie Market
Click Here to Learn Where To Park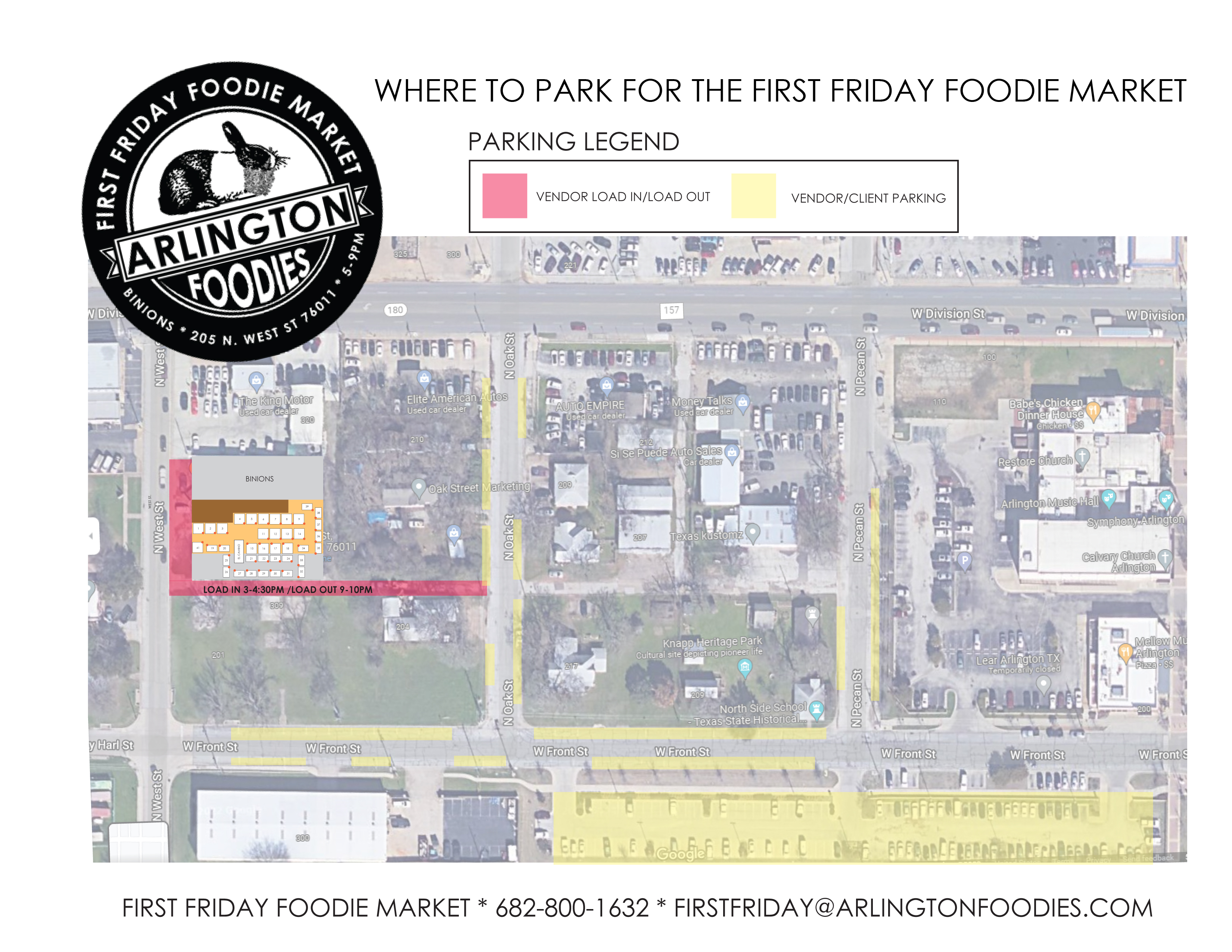 Want to become a vendor for this market? Sign up here.
Need a City of Arlington Time and Temp permit? Click Here
Are you a Texas Cottage Baker? Find out here!
Is Your Texas Cottage Food Label written correctly? Find out here!
For additional information, please contact Jennifer Hurley at (682) 800-1632 or email us at Market@ArlingtonFoodies.com. Thanks for your interest in the First Friday Foodie Market and we look forward to seeing you soon.