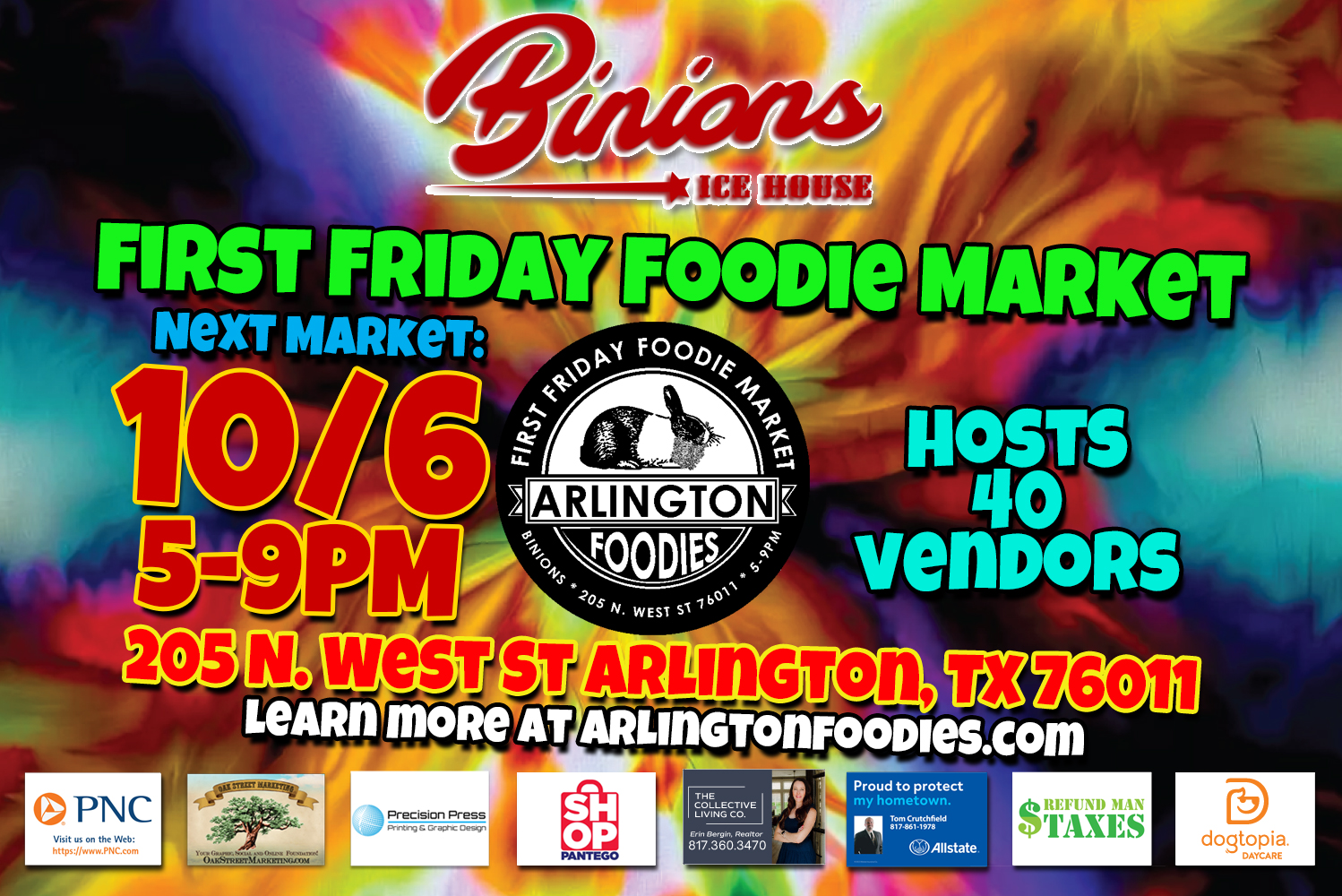 Check out our Latest Market!
Welcome to the Arlington Foodies Website. Here you will find information regarding events we host in Arlington, Texas and contact information for our admins. Additionally, you will discover exactly what it means to be an Arlington Foodie. If you have not signed up for our facebook group, email letmein@arlingtonfoodies.com. You can also go to our contact us page and click "Join The Group" from the drop down list.
Whether it is helping our local venues bring in new customers, sharing pertinent information about restaurants in the area or coordinating special events through our group, one thing is certain; we are community driven and focused on making Arlington a better place.