There are two types of swarms, a Value Swarm and a Swarm Choice Award. A swarm choice award is where we choose from the top 5 nominated restaurants (This is normally a pinned post on the board) and then we reward them with a swarm on a slow day and a ceremony with an Arlington Foodies Certificate as the swarm choice for the month.
Current Swarm Choice Award: Ceremony at 7:15PM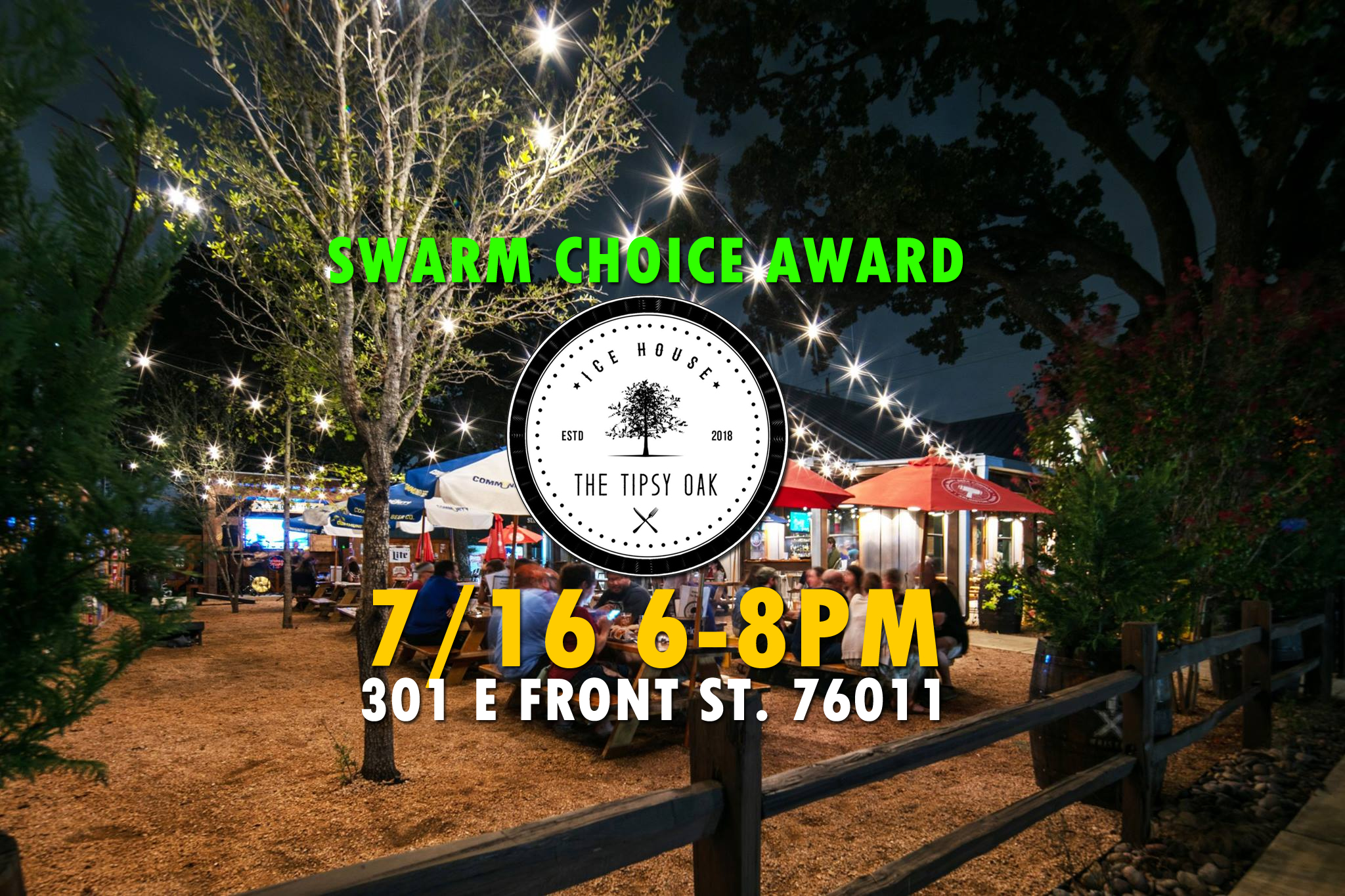 Previous Swarm Winners:
2019
July - The Tipsy Oak
June - Gyro House
May - Tandoor
April - Hokkaido
March - Pantego Cafe
February - Lina Lulupops
January - Candlelite Inn
2018
December - Bek's Nizza Pizza on Lamar - Best of the Year!
November - Mama's Pizza
October - Grease Monkey
September - Corky's Oven Baked Pizza
August - Mercado Juarez
July - Bek's Nizza Pizza on amar
June - Charity Swarm - Red Barn Bar-B-Que
May - Mac's Bar & Grill
April - J's Casa Burgers
March - TJ's Catfish and Wings
February - Mad Mikes
January - Fattoush
2017
December - Dino's Subs - Best of the Year!
November - Prince Lebanese Grill
October - Thai Basil Leaf
September - Catfish Sam's
August - Cajun Corner
July - Linda Vista
June - Old West
May - Old School Pizza & Suds
April - Tom's Burgers & Grill
March - Coker's BBQ
February - Sushi & Ramen Japanese Restaurant
January - J. Gilligan's Bar & Grill
2016
December - Mr. B's Burger Pub
November - JR's Grill
October - Burger Extreme
September - Thai Texas
August - Jambo's BBQ
July - Olive's Mediterranean Grill
June - Papaya Mexican Grill