The Arlington Foodies Produce Co-op is an opportunity to order a bi-weekly pick up of produce in the heart of Downtown Arlington, a location that could be considered a food desert in our city.
Pick up is bi-weekly and the cost $25 for a half bushel with a requirement of first and last pick up paid on your first pick up.
The goal of this co-op is to provide a healthy opportunity for fresh fruits and vegetables while building community in downtown. With a produce co-op, we receive an order directly from the warehouse of our local distributor and work together to quality check, sort, then separate the items evenly among 12 full bushels. Half bushels are then separated between you and your partner, moved in to bags or bins brought from home and then we break down all of our boxes together and close down the co-op.
Pick up is every other Tuesday 4-7 pm at the greenhouse located at 206 N. Oak St.
Here is a sample of a half and a whole. Items change and our first choice is local and organic, on occasion that is not available so we will make alterations for a complete bin. The half bushel is on top of the image below and the full bushel on the bottom half of the image.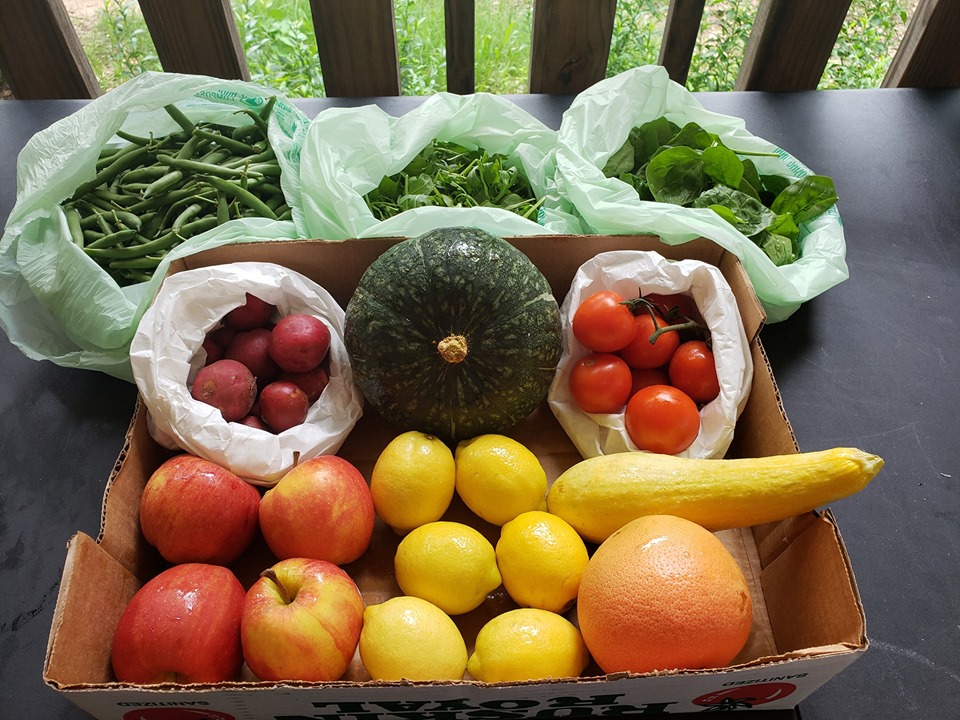 We arrive onsite at 208 N. Oak Street Arlington, TX 76011 around 3:00 pm as the truck has a 1 hour window between 3-4 pm to arrive. Members can arrive early, but requirement is to arrive starting at 4 pm.
To sign up, click here! Also, please join our Facebook Group to learn about each of our deliveries and learn recipes and about the community. Click here to join the Facebook Group.